Founded in 1986 by Dr. Scott Foster, Columbia Podiatry has served as a leading provider of foot and ankle medicine throughout the Mid-Missouri area. Dr. Scott Foster, Dr. Sarah Newey, and Dr. Terry Sanders offer excellent treatment for bunions, hammertoes, plantar fasciitis, and diabetic foot care.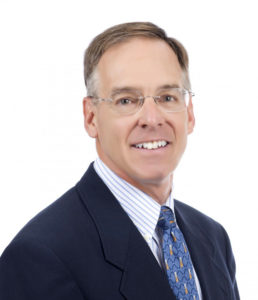 Dr. Scott Foster, DPM
Dr. Robert "Scott" Foster graduated from the Illinois College of Podiatric Medicine (Wm Scholl College) in Chicago, IL in 1984 and completed a two-year residency through Rush-Presbyterian St. Luke's Hospital in Chicago from 1984-1986. After moving to Columbia in 1986, Dr. Foster started practice with hospital affiliations at Boone Hospital and Harry S. Truman Memorial Veterans Hospital. Quickly, he expanded to establish additional clinics in Moberly and Boonville.
In 1992, Dr. Foster became board certified in foot surgery and board certified in podiatric orthopedics. Today, he is a member of many organizations including: the American Podiatric Medical Association (APMA), the Missouri Podiatric Medical Association (MPMA), the American College of Foot and Ankle Surgeons, the American Academy of Podiatric Sports Medicine, the American Diabetes Association and staff member at Boone Hospital Center, University of Missouri Health Care and Harry S. Truman VA Hospital.
---
---